Van der Sluis Genemuiden - 05 58.jpg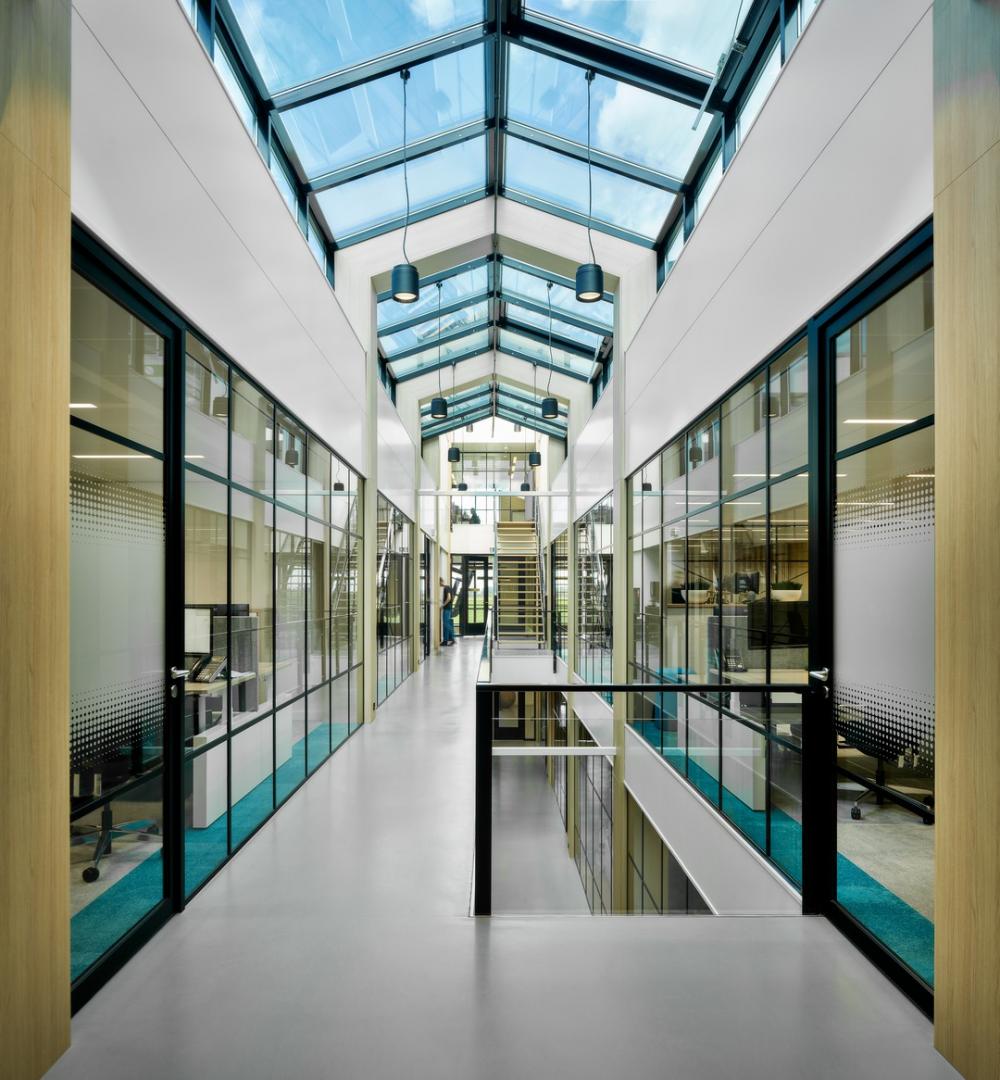 Description

Corridor on the first floor with IQ Protect Fall Proof on the right and IQ-Single on the left at Van der Sluis in Genemuiden, the Netherlands.

The left partition on this photo is an IQ-Single in old fashion industrial style. This glass wall is made of 6.6.2 glass and U3320 aluminum profiles. The door frame is a QbiQ aluminum DK58 The door is a QbiQ aluminum door, model KDEC with the glass sheet placed in the middle of the profile. To create the industrial look flat bars are mounted on the glass of the wall and doors.

The partition on the right is a IQ Protect Fall Proof with 20mm safety glass to prevent people falling down through the glass. This glass wall is made of 10.10.2 glass and is extremely strong. The wall has exactly the same look and feel as the IQ-Single on the other side of the corridor. The door is also a KDEC, mounted in a DK58 door frame.

The profiles are coated in the color RAL9011 also known as Graphite black.
Project info
EXIF data

Exif Title

Van der Sluis - Genemuiden / Qbiq BV / juni 2020

Max available height

1166