Van der Sluis Genemuiden - 03 59.jpg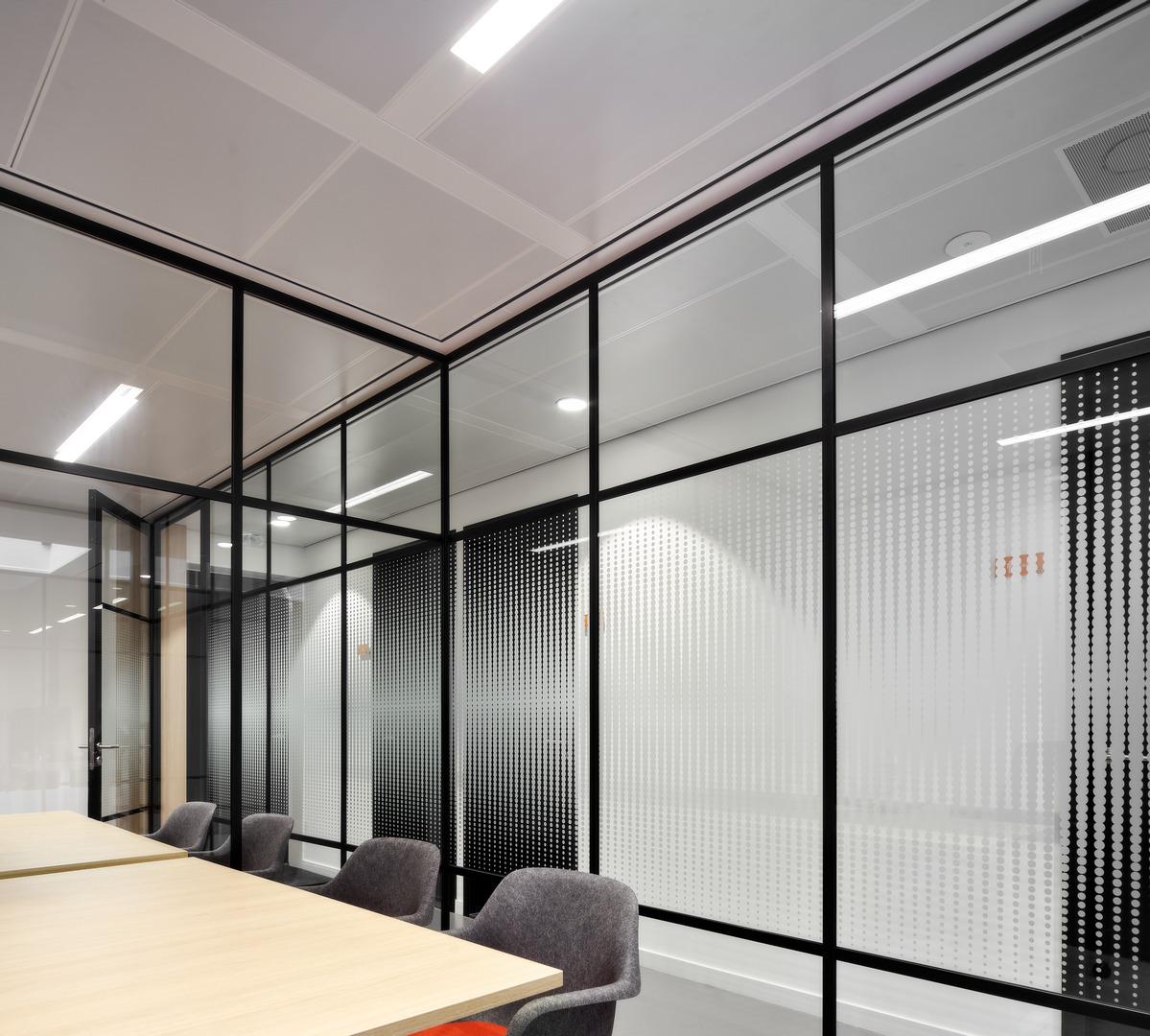 Description

Meeting rooms with an old fashion industrial look glass partition at Van der Sluis in Genemuiden, the Netherlands.

Meeting room with single glass partitions and T-connection. This full glass partition is made of an iQ-Single with on both sides flat bars glued on the glass. This way of building make this partition make it financially interesting and compatible with the iQ Protect Fall Proof. Both walls have exactly the same look and feel.

The profiles are coated in the color RAL9011 also known as Graphite black.
Project info
EXIF data

Exif Title

Van der Sluis - Genemuiden / Qbiq BV / juni 2020

Max available height

1080