KVK Utrecht - kvku 14.jpg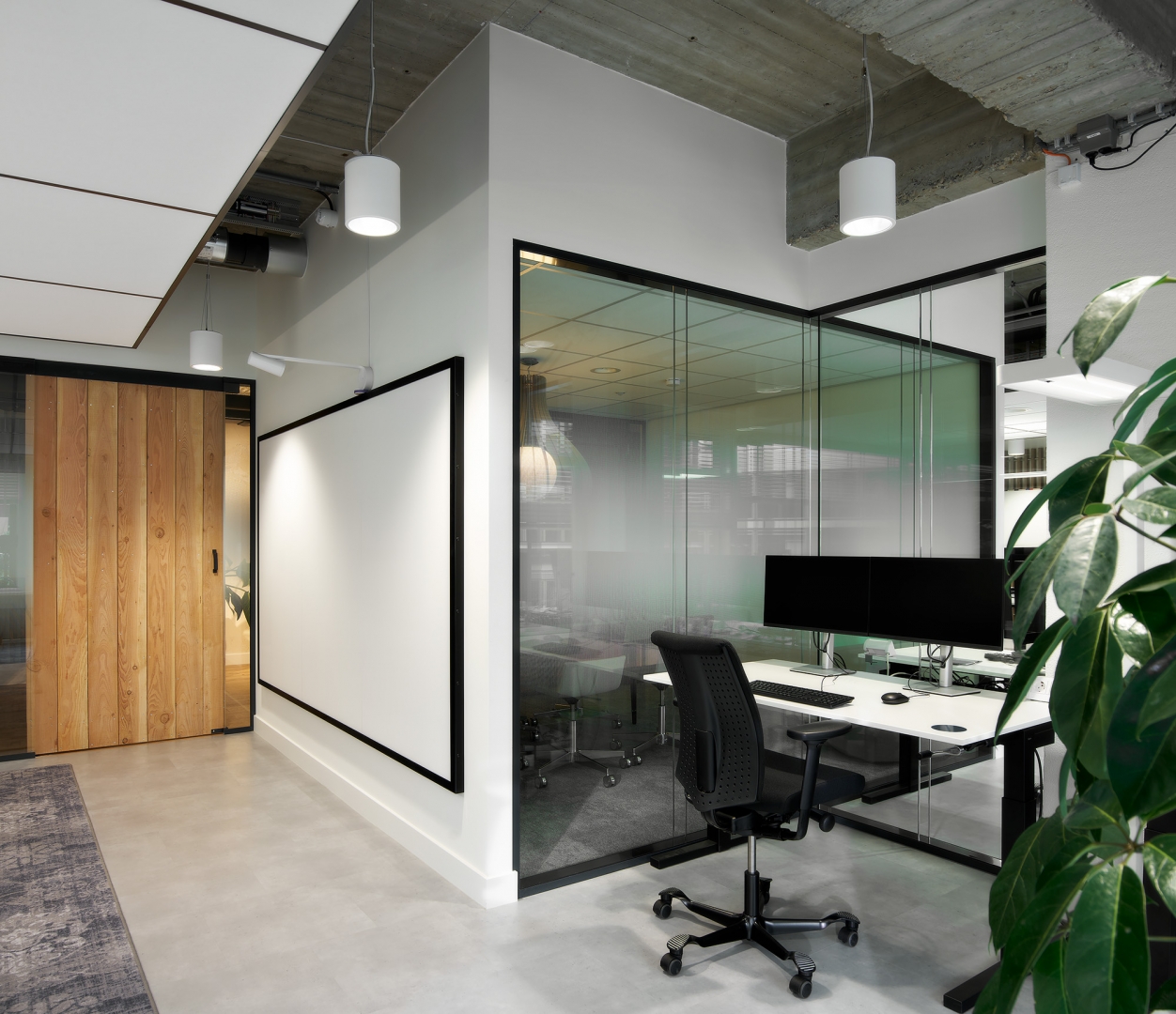 Description

High sound reduction glass partition.r at Kamer van Koophandel (KVK) in Utrecht, the Netherlands.

Here we see two kinds of glass partitions. The glass partition with the wooden barn door on the left is an iQ Single and the double glass wall, beheind th desk, is an iQ Structural.

The iQ Structural is a double glass partition from the iQ LIBERTY product range and is recognizable by the double glazing and the 0-joint. This partition has very high sound values to reduce the noise between two rooms.
Project info
EXIF data

Exif Title

KVK Utrecht / Qbiq BV / november 2011

Max available height

1725