KVK Utrecht - kvku 07.jpg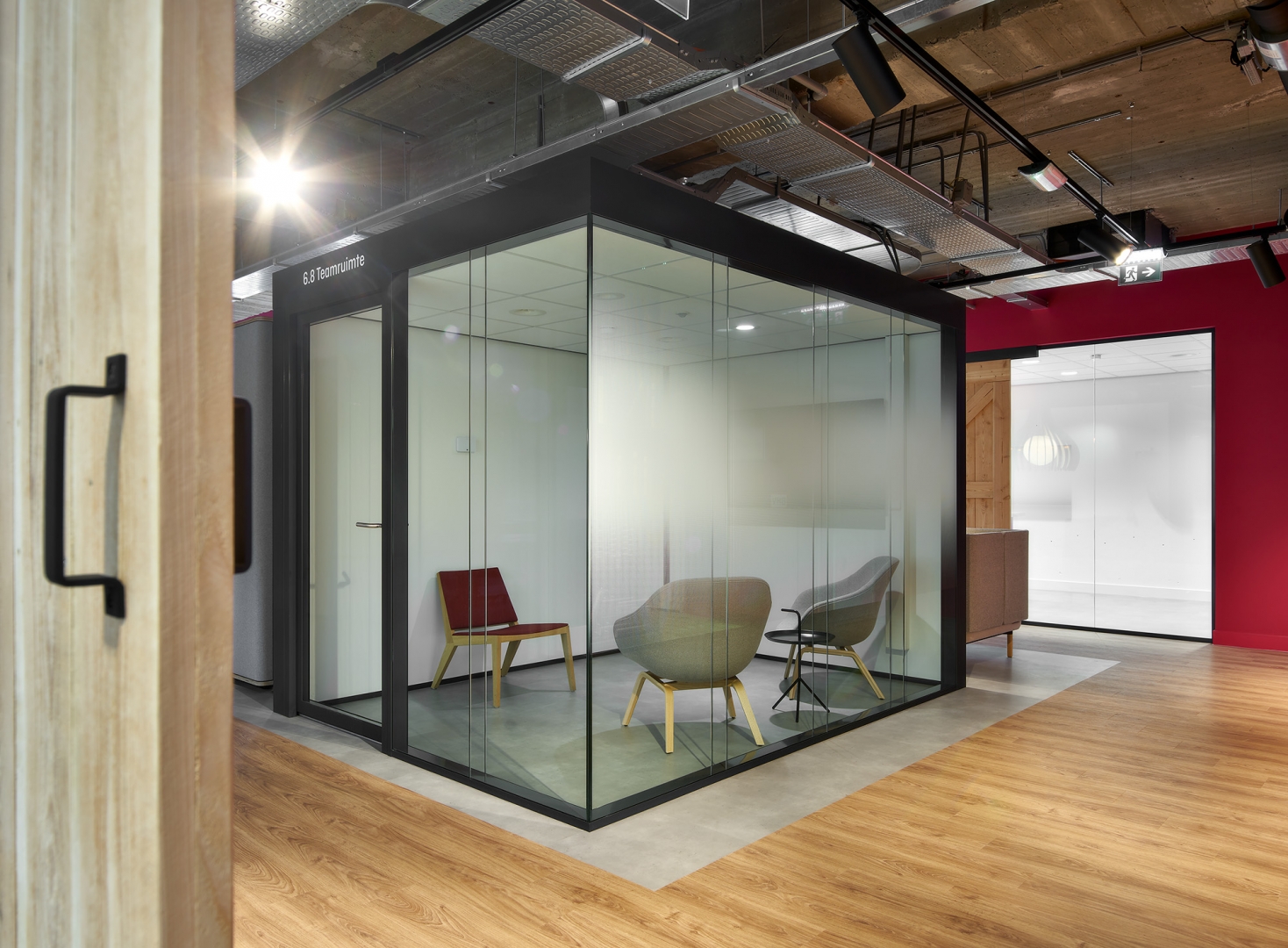 Description

Free standing glass office with high acoustic values at Kamer van Koophandel in Utrecht, the Netherlands

Here we see a QbiQ LIBERTY QQ2 freestanding office with double glass and high sound reduction values. The box has it's own ceiling and can be placed in any large area. The office is made of 100mm width aluminum profiles in the color RAL7016 black. The use of two layers of laminated glass makes this box nearly soundproof.

The aluminum framed door is QbiQ model KDD57D with double glass and double seals placed in a aluminum door frame model DKR100D.
Project info
EXIF data

Exif Title

KVK Utrecht / Qbiq BV / november 2011

Max available height

1471