The Flow Houthavens Amsterdam - hm 01.jpg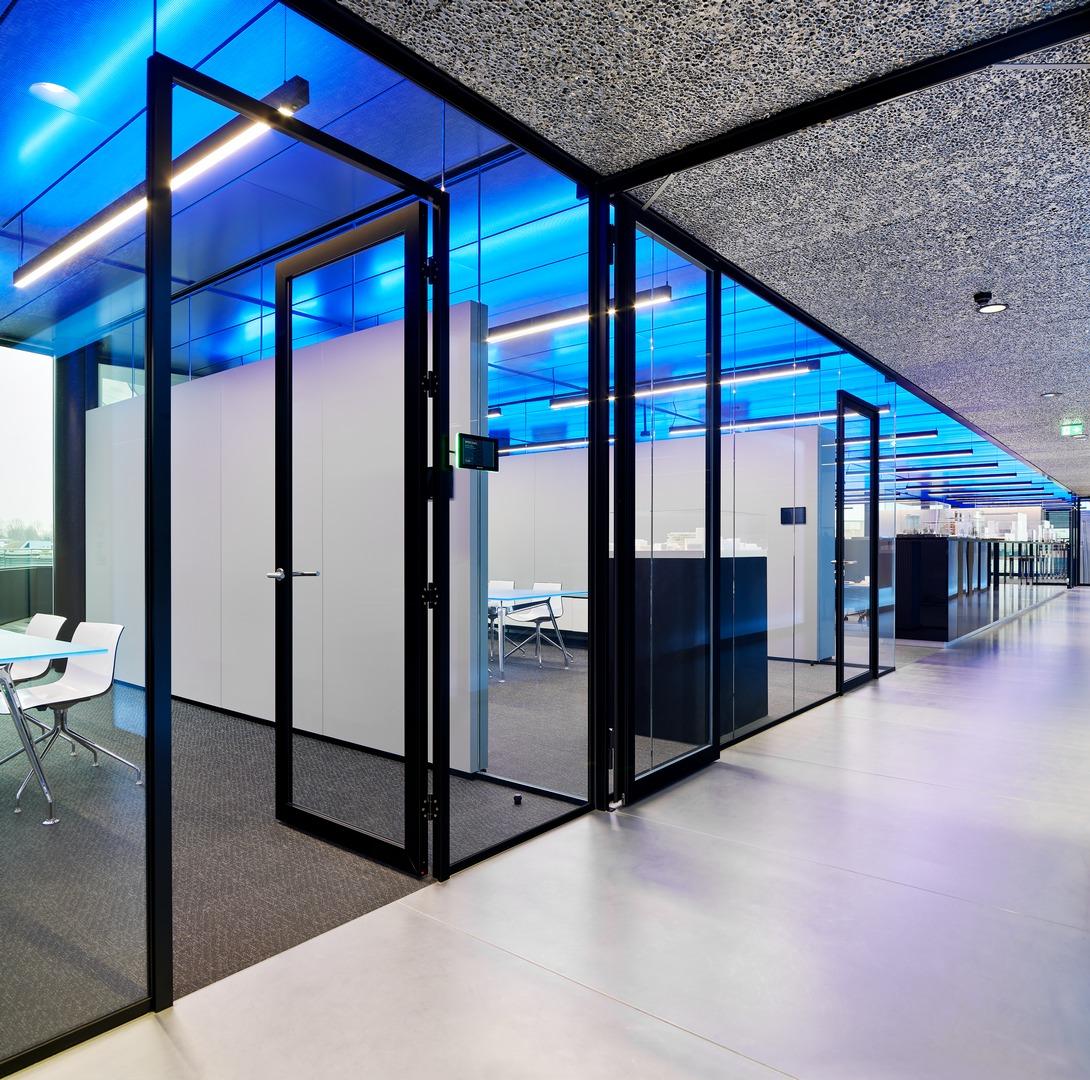 Description

Corridor with glass partition and fire resistant doors at The Flow Houthavens Amsterdam.

On this photo we see multiple partitions all with the same look and feel so they combine nicely together. 

First the office corridor dividing glass wall. This is a QbiQ LIBERTY iQ Single with 8.8.a.2 acoustic laminated glass in a 24 mm wide and 33 mm high aluminum profile. The door is the model QbiQ KDEC with 6.6.a.2 glass placed in QbiQ DK58-24 door frame. All in the color RAL 9005, Jet Black.

Second, the office dividing partition. This is a fire resistant partition made of glass doors at the right, and a glass partition with  metal decorative panels.
The doors are QBIQ PROTECT Fire EW60  and made of 60 mm steel profiles and 17 mm EW60 certified glass.
The fire proof glass partition, dividing the two offices, are a QbiQ PROTECT Hightech EI60 with 25 mm EI60 certified glass and steel decorative panels. 

The light armatures produces blue light on the top side that gives the ceiling the blue color.
Project info
EXIF data

Exif Title

Flow - Amsterdam / Qbiq BV / december 2020

Exif comments

MVSA Architects

Max available height

1080