The Flow Houthavens Amsterdam - flow mvsa bvdp p26.jpg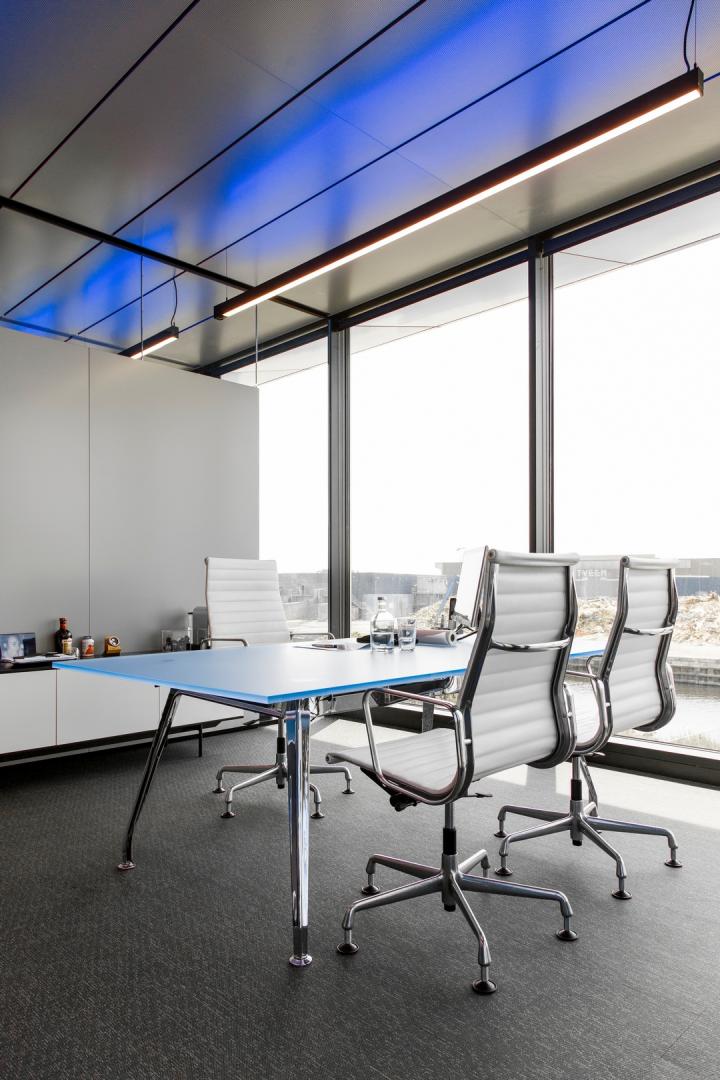 Photographer
Barwerd van der Plas
Description

On the right an office dividing iQ Single glass wall with decorative panels at The Flow Houthavens Amsterdam

The white panels are mounted on the glass and are for decoration and privacy purpose. The glass partition is only 24mm thick and made with 8.8.a.2 acoustic laminated glass placed seamless together with a zero-joint. The used profile is a aluminum QbiQ U3324 with a height of only 33mm.The profiles are coated in the color RAL9005, also known as Jet Black.

The light armatures produces blue light on the topside that gives the ceiling the blue color.
Project info
EXIF data

Exif Title

MVSA | The Flow Houthavens Amsterdam

Exif comments

MVSA Architects

Max available height

1620