The Best Place Philips - hm bpp 06.jpg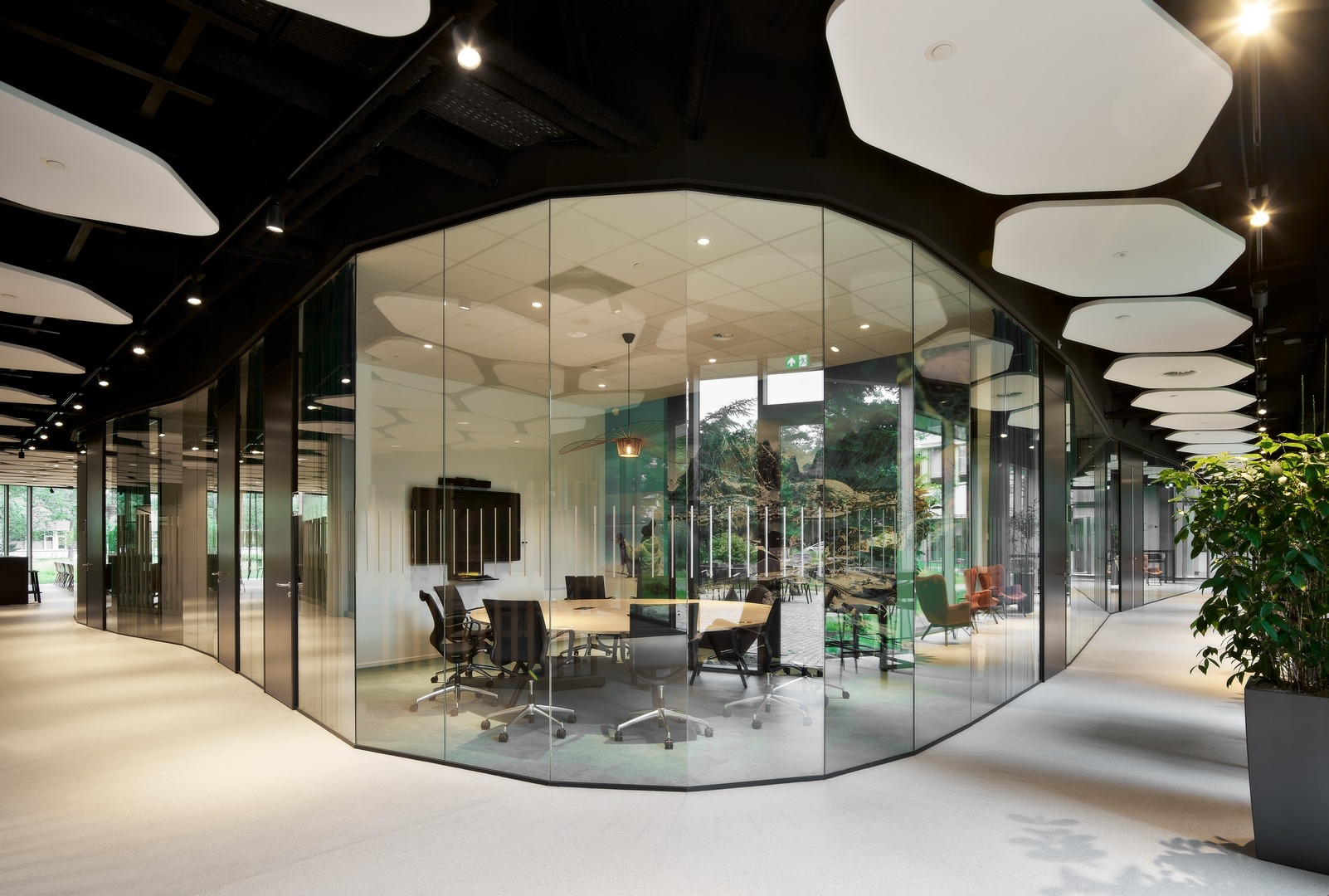 Description

Circular-setting of a single glass partition at The Best Place Philips, the Netherlands.

In the middle of this office floor a glass office is create in a organic shape. To avoid the use of expensive curved glass, it was decided to place straight glass panels in a curved shape. Here we see a part off the circular setting of the glass. The laminated glass is 16.76mm thick and provided with a acoustic absorbing foil between the two sheets of glass.

The heavy insulated HPL doors that gives access to the rooms, are provide with multiple layers of sound insulation. All profiles and doors are colored Signal Black, RAL9004.

 
Project info
EXIF data

Exif Title

Philips The Best Place - Best
Qbiq BV / september 2021

Max available height

1080