Plus Ultra Leiden - pul 12 0.jpg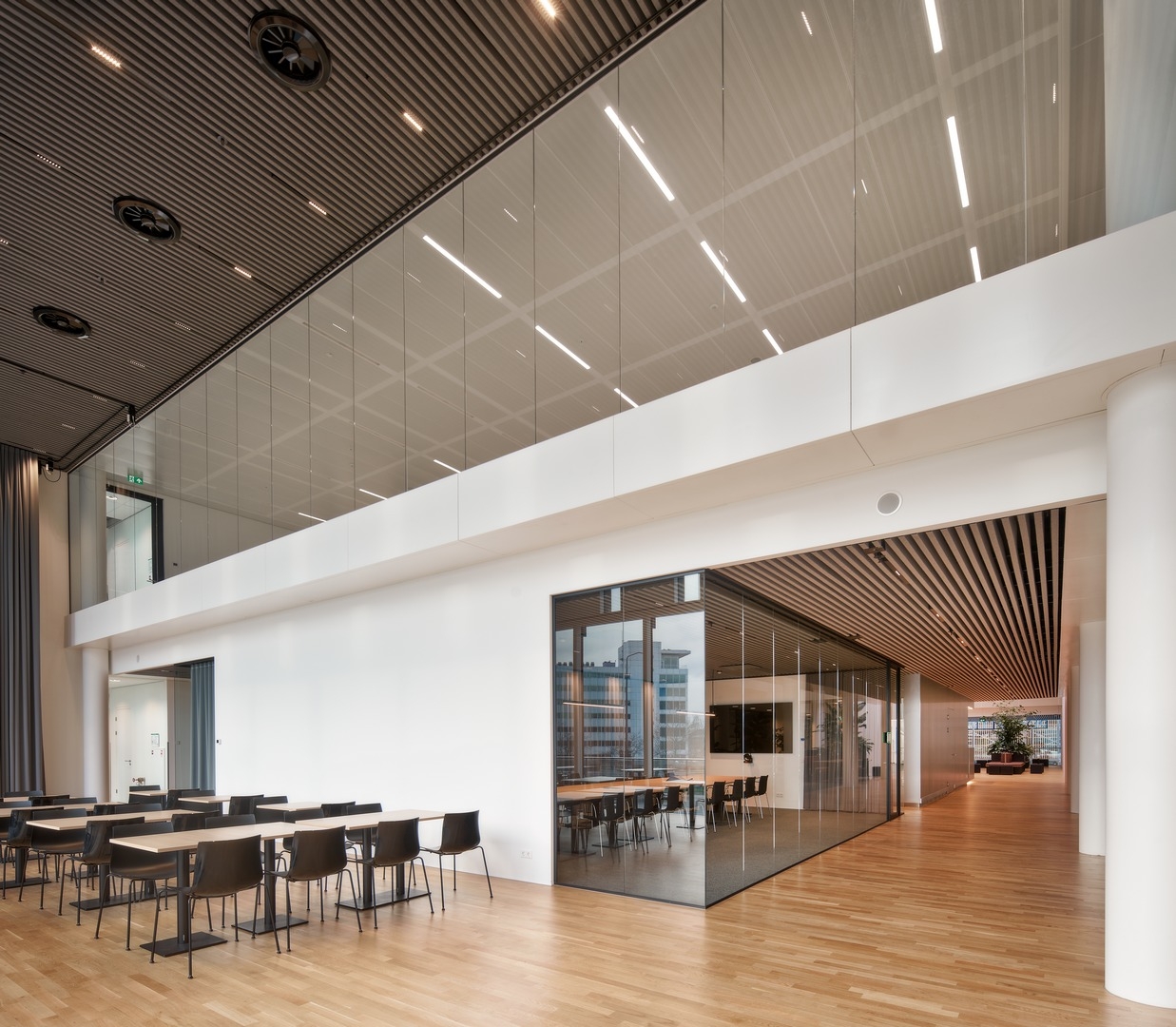 Description

Glass partitions at Plus Ultra Leiden, the Netherlands.

On the first floor a QbiQ IQ PROTECT Safe and on the ground floor an iQ LIBERTY Single 20.

QbiQ IQ PROTECT Safe
on the first floor, a floor-to-ceiling full-glass fall-through wall has been placed around the atrium. This glass partition is a QbiQ iQ PROTECT Single Safe  and is made of  10.10.2 glass with a total thickness of 20.76mm. The glass is made of two sheets 10mm thick glass and a poly full transparent foil between this sheets. Aluminum profiles, with a height of just 33mm all around, keeps the glass panels in place. The glass panels are glued together with a 0-joint, no vertical stand is needed.

QbiQ  iQ LIBERTY Single
This boardroom at the ground floor is separated from the corridor by a full glass partition iQ Single from the LIBERTY product range. The partition is place between the ceiling and the floor wit a minimum of profiles. The aluminum profiles are just 33mm in height all around. The glass panels are place next to each other and no vertical  uprights are needed. The 6.6.a.2 glass is 12.76mm thick and applied with a acoustic foil between two glass panes.

The aluminum framed door is a model KDEC where the glass is placed in the center of the profile.

 
Project info
EXIF data

Exif Title

Plus Ultra Leiden / Qbiq BV / Januari 2023

Max available height

1080