OTCKmar KW3 Apeldoorn - otc kw3 16.jpg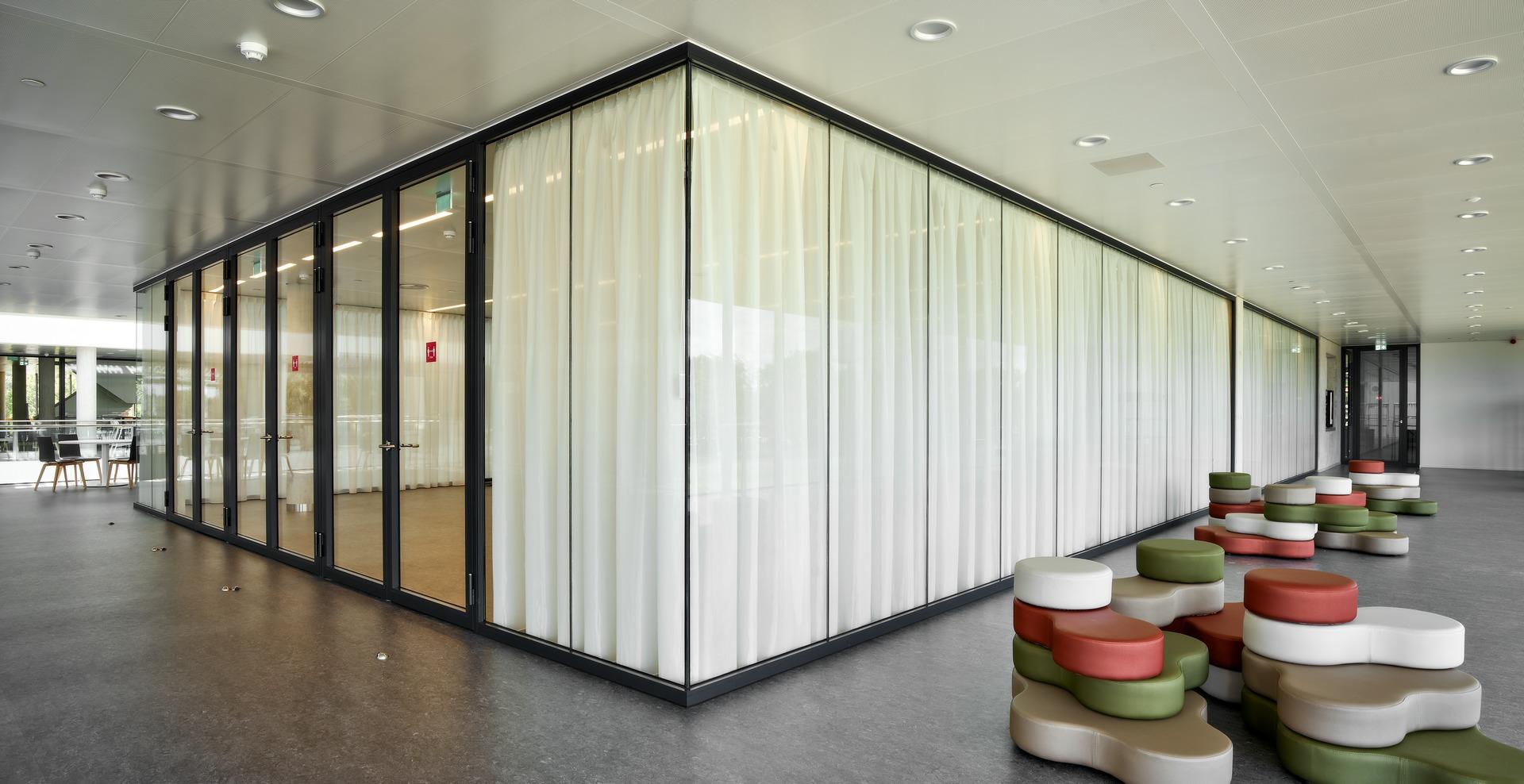 Description

Auditorium on the first floor made of IQ Protect Fire EW30 fire resistant glass with multiple double doors at the Opleidings-, Trainings- en Kenniscentrum Koninklijke Marechaussee on the Koning Willem III-kazerne in Apeldoorn the Netherlands.

This 60mm thick EW30 certified firewall, located on the first floor has three set of steel double doors to evacuate a large crowd of people in a short time. The steel profiles are coated in the color RAL7016, Anthracite grey. The glass panels are mounted together without a vertical stand that creates a feeling of freedom.
Project info
EXIF data

Exif Title

OTC Koning Willem III Kazerne - Apledoorn
Qbiq BV / juli 2020