OTCKmar KW3 Apeldoorn - otc kw3 06.jpg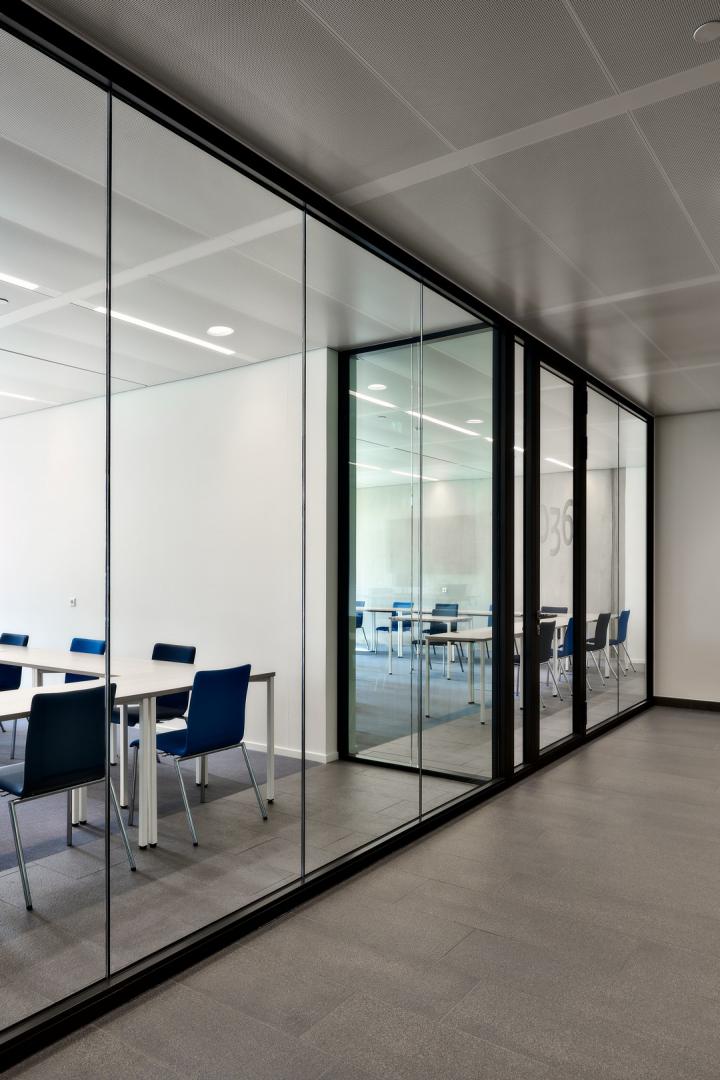 Description

IQ Protect Fire EW30 fire resistant wall with high acoustic values at the Opleidings-, Trainings- en Kenniscentrum Koninklijke Marechaussee on the Koning Willem III-kazerne in Apeldoorn the Netherlands.

The office and corridor dividing partition is a 60mm thick EW30 certified firewall with doors. The small glass panel between the two offices is a combination of a IQ Protect Fire Hightech EI30 and a QbiQ IQ Single with acoustic layered 6.6.a.2 glass. This is done to create a high acoustic glass fire wall to reduce sound traveling between the to offices.

The steel and aluminum profiles are coated in the color RAL7016, Anthracite grey. The glass panels are mounted together without a vertical stand that creates a feeling of freedom and space.
Project info
EXIF data

Exif Title

OTC Koning Willem III Kazerne - Apledoorn
Qbiq BV / juli 2020

Max available height

1619