Mepal Lochem - mepal 12.jpg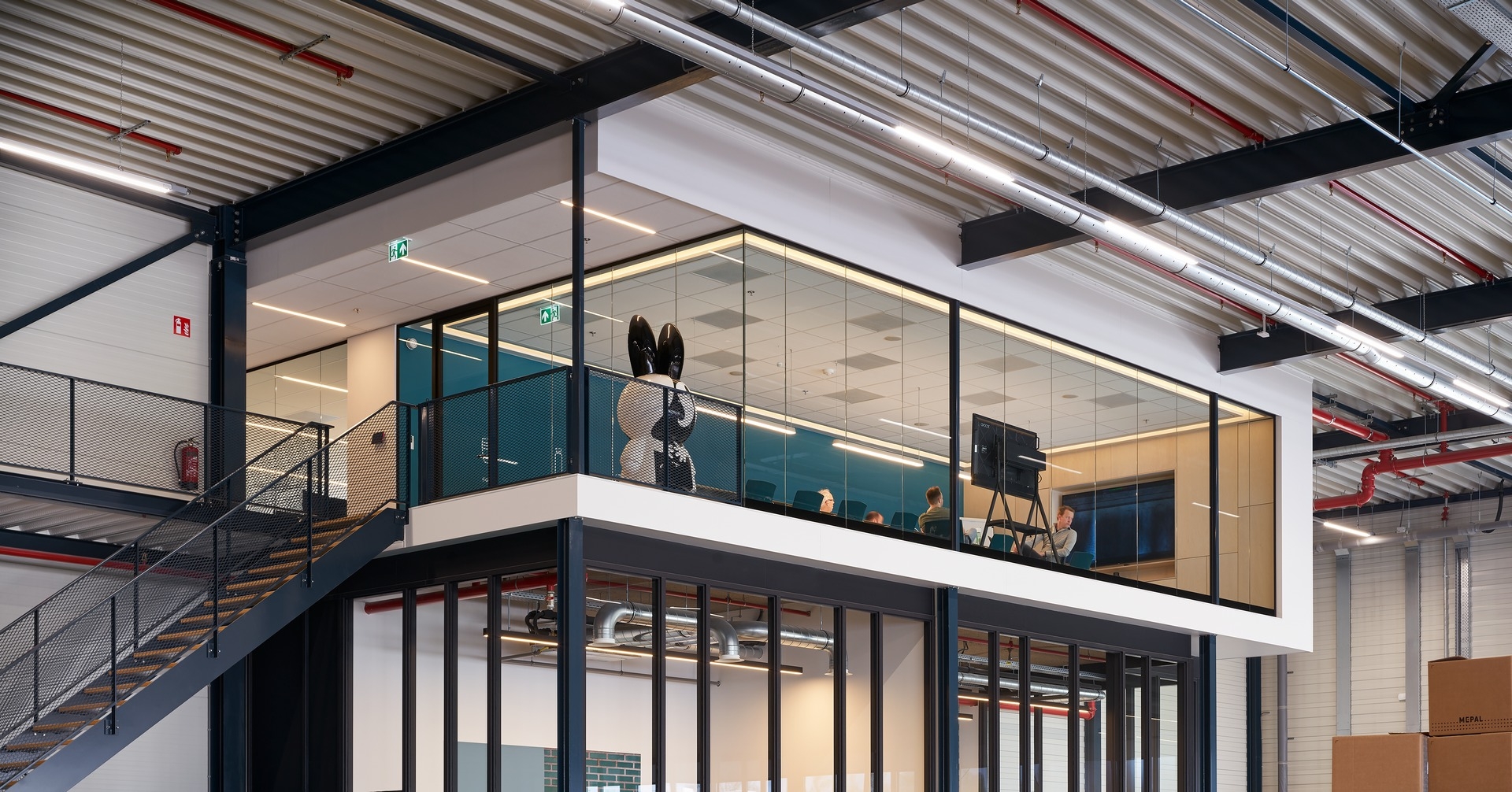 Description

QbiQ PROTECT Smoke S200 smoke resistant glass partition and iQ PROTECT Safe with S200 classification at Mepal in Lochem, the Netherlands.

At he left the QbiQ PROTECT Smoke S200,  a full glass smoke resistant partition with S200 classification. The partition on the right is a QbiQ PROTECT Safe with S200 classification. A fall through safe glass partition to prevent person from falling down and in case of fire to stop the smoke.

The KDD57D aluminum framed door is also S200 certified. At the request of the end user, a standard cable duct is mounted on the floor, on the inside of the glass wall. A black closed cable tray is applied against the glass on the inside of the office. On the outside a black foil is added to the glass on the position of the cable tray. The vertical stud is part of the building construction, not the partition. In this kind of QbiQ PROTECT partitions the glass panels are placed together wit a 0-joint without any stud.
Project info
EXIF data

Exif Title

Mepal - Lochem / Qbiq BV / april 2022

Max available height

1006