Mepal Lochem - mepal 03.jpg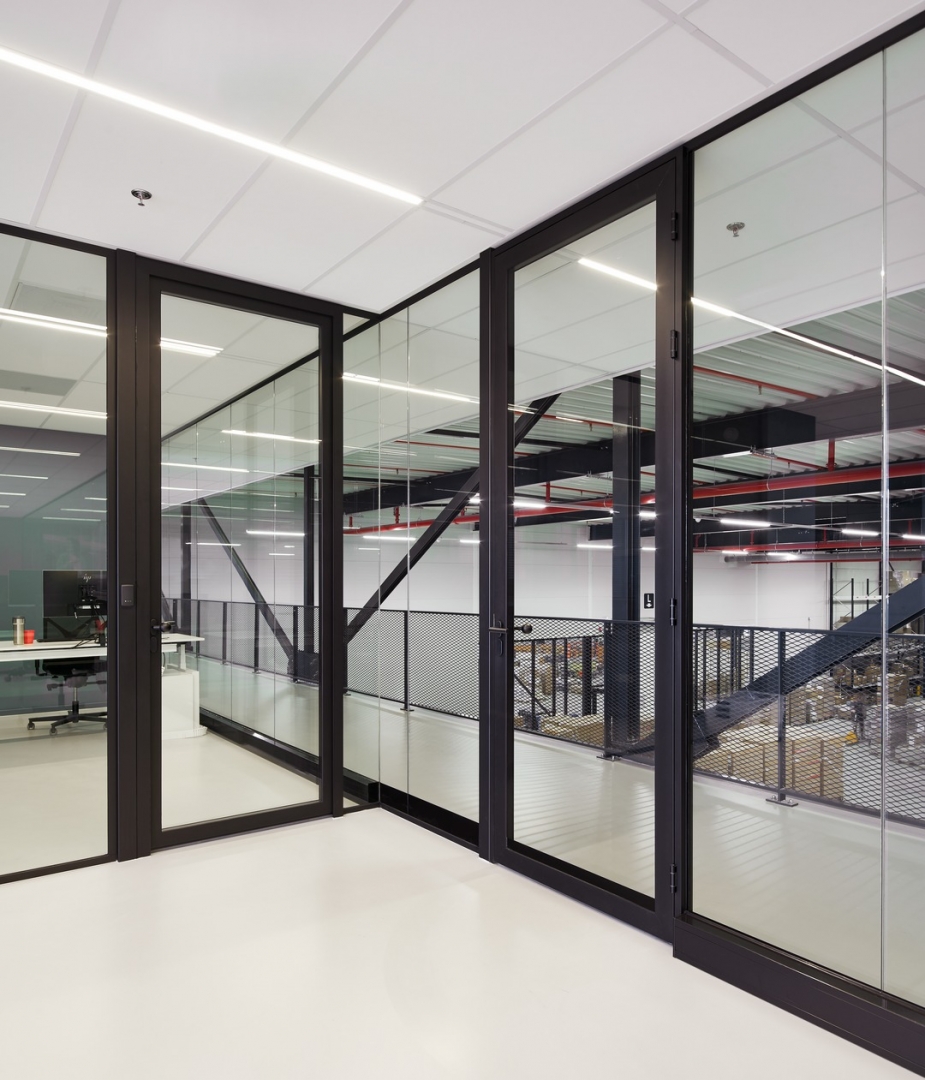 Description

S200 smoke resistant glass partition and a iQ Single 28mm single glass partition at Mepal in Lochem, the Netherlands.

This offices on the first floor are provided with the QbiQ PROTECT Smoke S200,  a full glass smoke resistant partition with S200 classification.  The KDD57D aluminum framed door is also S200 certified. At the request of the end user, a standard cable duct is mounted on the floor, on the inside of the glass wall.

A black closed cable tray is applied against the glass on the inside of the office. On the outside a black foil is added to the glass on the position of the cable tray.
Project info
EXIF data

Exif Title

Mepal - Lochem / Qbiq BV / april 2022

Max available height

1261