Worldwide New York - pww-10.2.jpg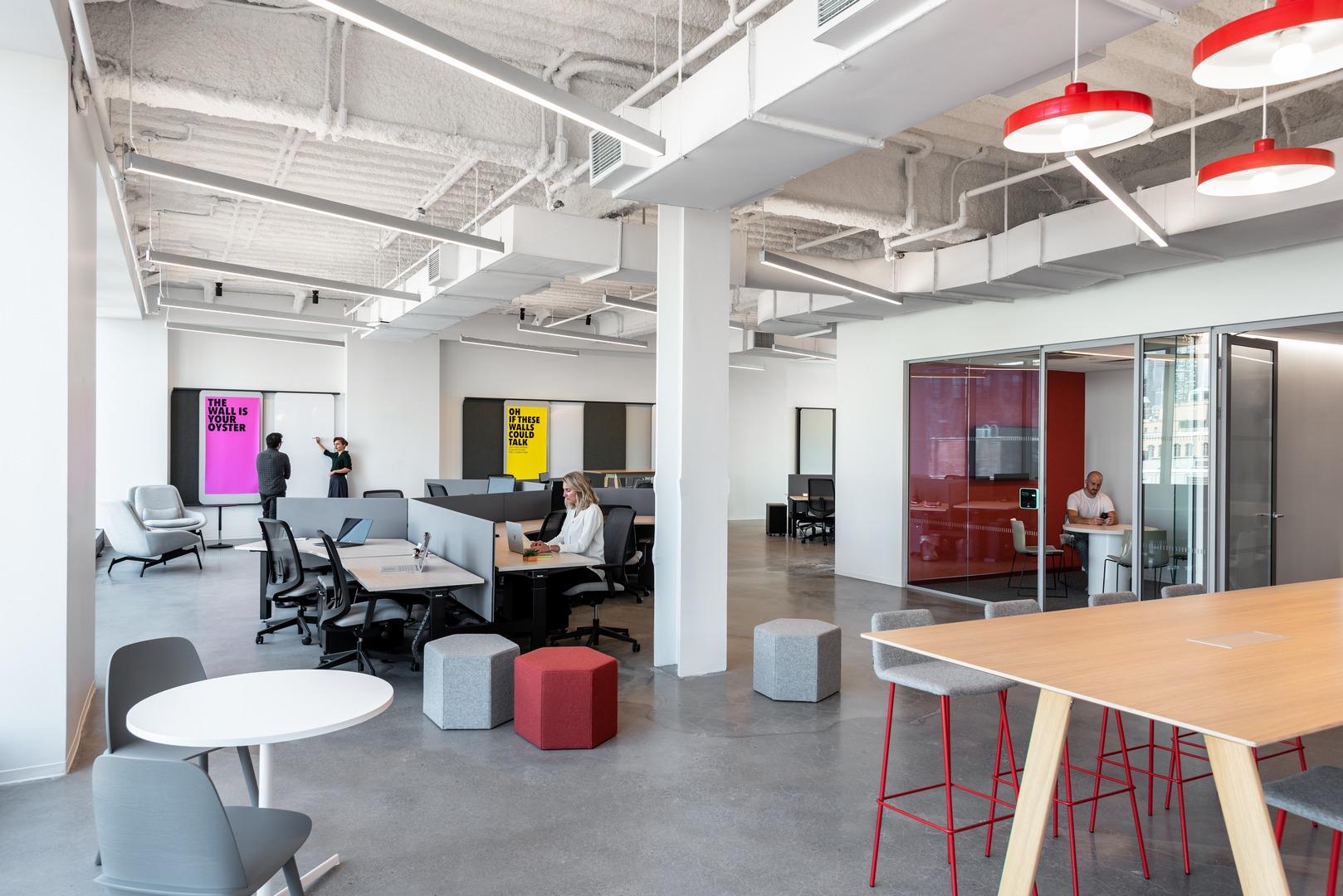 Description

Glass Offices at Worldwide in New York, USA.

A large office space with two separate offices build in that area. The offices, on the right, are divided from the corridor with single glass partition iQ LIBERTY Single. This partition is made of just 33mm high aluminum profile in sight all around. The class used in this glass partition is of the type 6.6.a.2. That's 12.67mm thick glass laminated on a transparent acoustic foil that reduces the transportation of sound through the glass and prevent the glass from falling apart should it ever break. The glass panels are placed to each other without any vertical stand. The panels are placed with a fully transparent zero-joint.
The aluminum framed door is a QbiQ model KDET also with 6.6.a.2. glass. The door is placed in an aluminum door frame model DK58.
Project info
EXIF data

Exif Title

Worldwide New York

Exif comments

STUDIOS Architecture, Photography by Tom Minieri

Max available height

1080