Natec Den Bosch - hm natec denbosch 05.jpg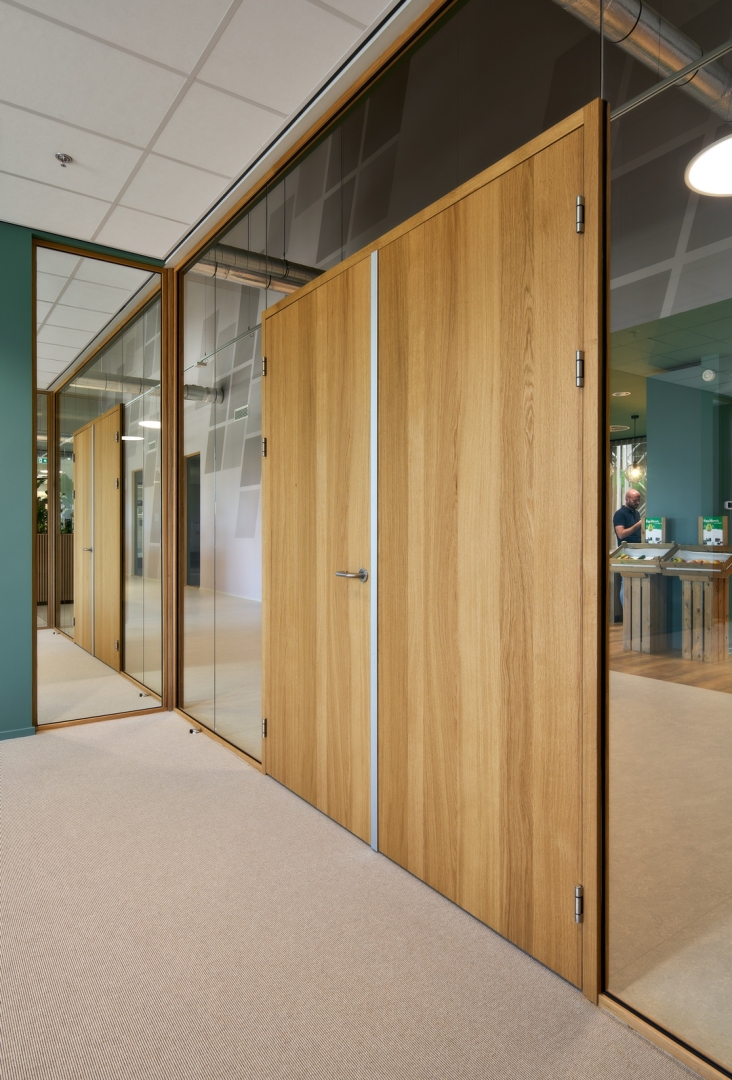 Description

Double wooden doors in iQ WOOD Single at Natec Den Bosch.

Full glass partition with wooden finish. iQ WOOD Single is a single glazed partition made of wood with a aluminum core where the glass panels are connected with a 0-join. No vertical stands are needed. De door frame is model DKW58 and made of massive wood and applied with double wooden doors.

 
Project info
EXIF data

Exif Title

Natec - 's-Hertogenbosch / Qbiq BV / september 2023

Max available height

1593