Floating Office Rotterdam - flof 14.jpg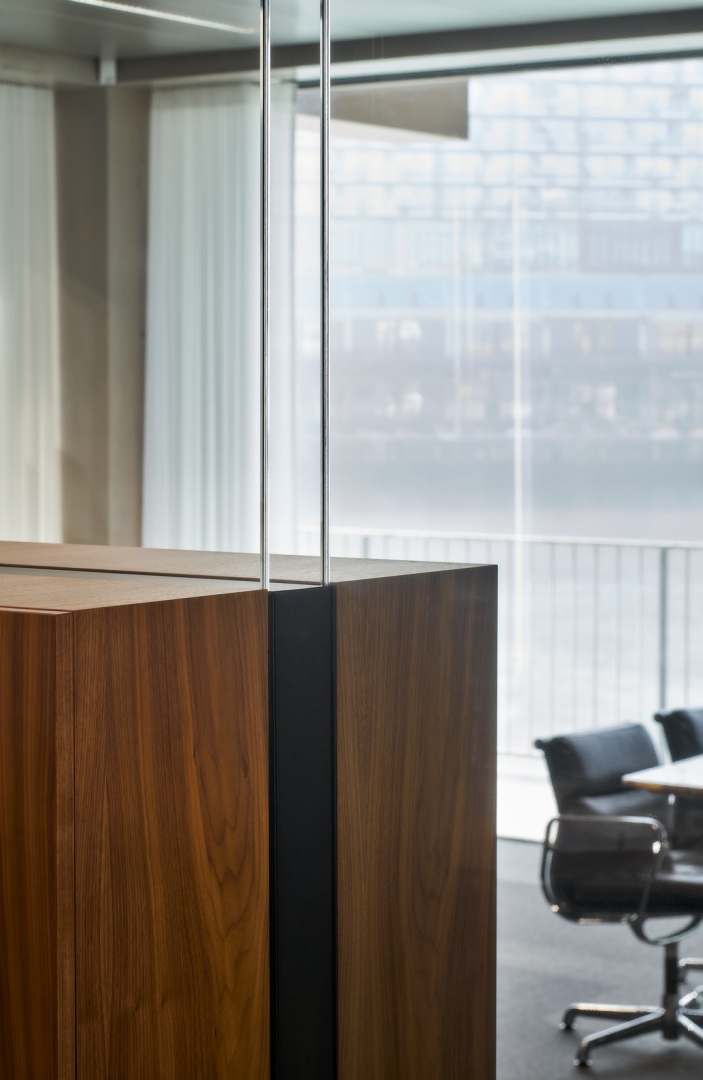 Description

In  glass partition integrated cabinets at Floating Office in Rotterdam.

Double glass partition with wooden cabinet integrated in the glass wall.

The iQ Structural has a better sound insulation value and is placed there where more sound should past the wall. High sound reducing partition are placed in situations where you want to avoid or reduce sound traveling from one room to the other.  Think about the wall that separates two offices or a partition next to a busy places like a company restaurant.

The glass is 12,76 mm tick and applied with a acoustic foil between two  sheets of glass. This foil reduces sound traveling through the glass.
Project info
EXIF data

Exif Title

Floating Office - Rotterdam / Oktober 2021
Qbiq BV

Max available height

1658