Roffaa Rotterdam - rr9703.jpg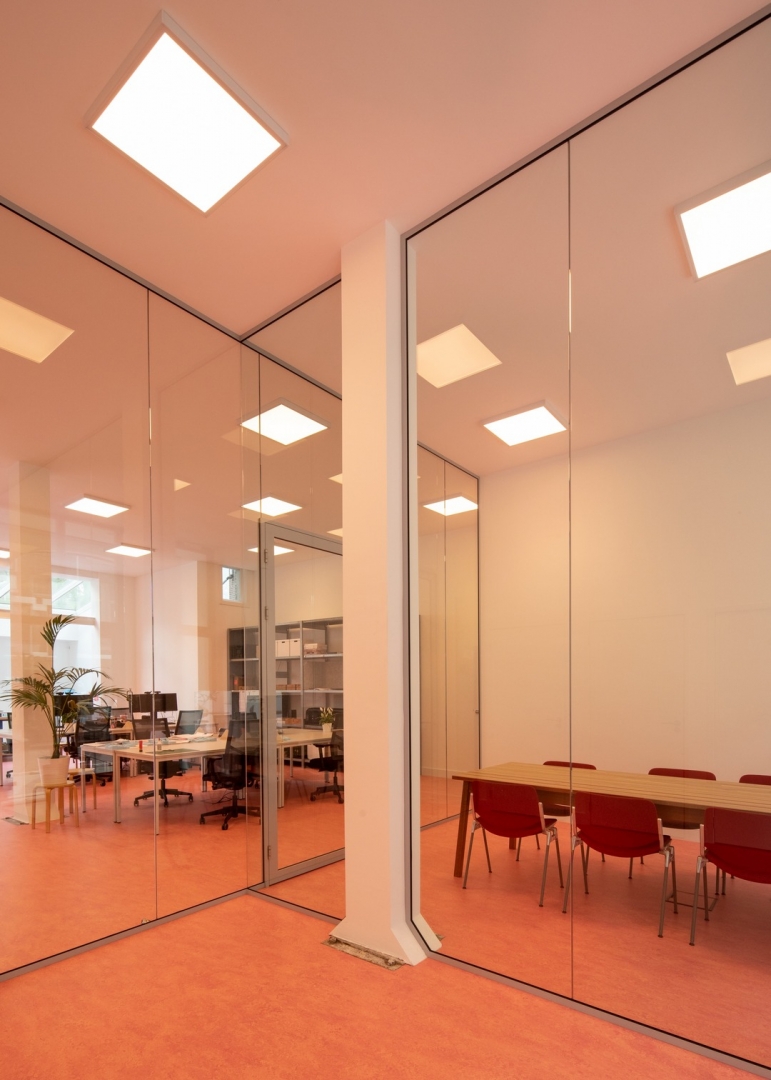 Photographer
Daria Scagliola
Description

Single glass office partition at the Roffaa in Rotterdam.

With this glass partition the large area is divided in a entree hall and a office / board room. The partition is an QbiQ LIBERTY iQ Single with 33mm profiles all around. De profiles a coated in the color RAL9006. Two aluminum KDEC doors are placed in DK58-24 aluminum door frames also in the gray color RAL9006.  The applies glass is type 8.8.a.2 and is 16mm thick and provided with acoustic foil between two sheets of glass to reduce the round between te areas.

Please notice the full transparent T-connection and the special fitting of the glass at the bottom of the pillar.
Project info
EXIF data

Exif Title

Systeemwanden bij Roffa Rotterdam

Max available height

1512