Houthoff Rotterdam - BVHR 10.jpg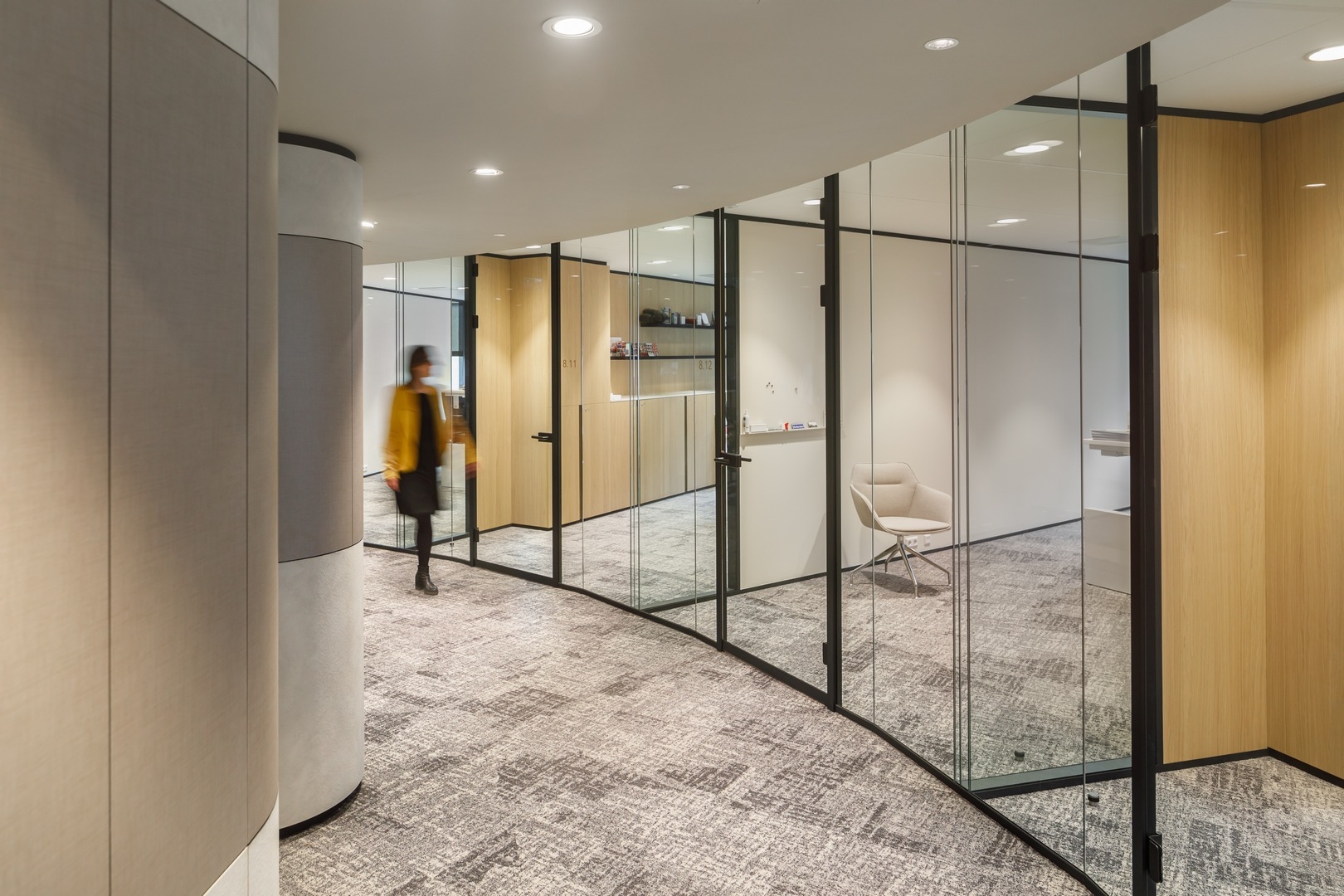 Photographer
Bram Vreugdenhil
Description

Glass partitions with black profiles, hinges door handles and locks at Houthoff in Rotterdam.

The office - corridor dividing partition is a single glass QbiQ iQ Single 20mm while the partition between two offices is a double glass QbiQ iQ Pro 100 Glass and iQ PRO 100 Melamine with higher sound insulation values. Both partition uses a just 33mm high profile what makes the T-connection smooth and narrow. The closed section between two offices is the iQ PRO Melamine and build with two layers of 12,5mm  plasterboard and two layers of 10mm MDF Shinnoki wood veneer type Ivory Oak, finished with a 0-joint and transparent lacquer.
The T-connection between the single and double glass partition is full glass where the glass panels are glued together wit transparent tape.

All profiles, hinges, door handles and locks are coated in the color black grey, RAL7021 with fine structure.

The doors are full glass made off 12m tempered glass and applied wit a drop seal under the door.

 
Project info
EXIF data

Exif Title

Houthoff Advocaten interieur, 9e en 12 verdieping. Ontwerp Fokkema & partners architecten

Max available height

1080