DPD Oirschot - 5b4a8181.jpg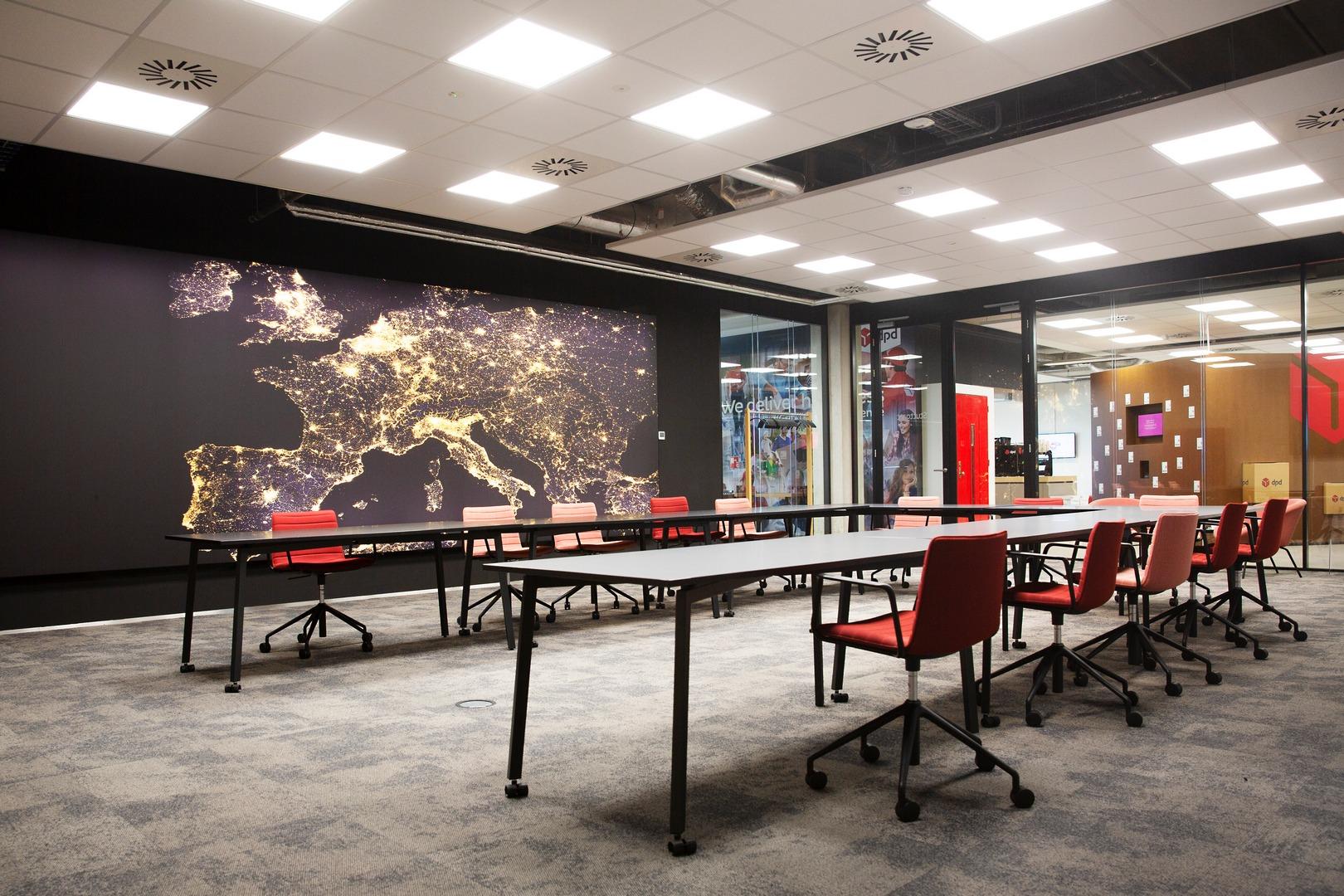 Description

Flexible conversation room with IQ structural 100 double glass partition at DPD Oirschot in the Netherlands. This conversation room is located on the first floor is provided with a double glass partition with high acoustic values to prevent noise disturbance. This partition has an height of 3700mm. To create maximal stability an horizontal division is added on 3000mm also an extra vertical stand is added in the middle of the partition.

Double aluminum framed doors give access to the room to provide easy entree for large group of people. The door are of the model QbiQ KDEC with laminated 6.6.2 glass coated in RAL9004 signal black even as the profiles from the partition.
Project info
EXIF data

Exif Title

DPD HQ Oirschot

Photographer

Miranda Koopman

Max available height

1080