Deerns The Hague - 02 56.jpg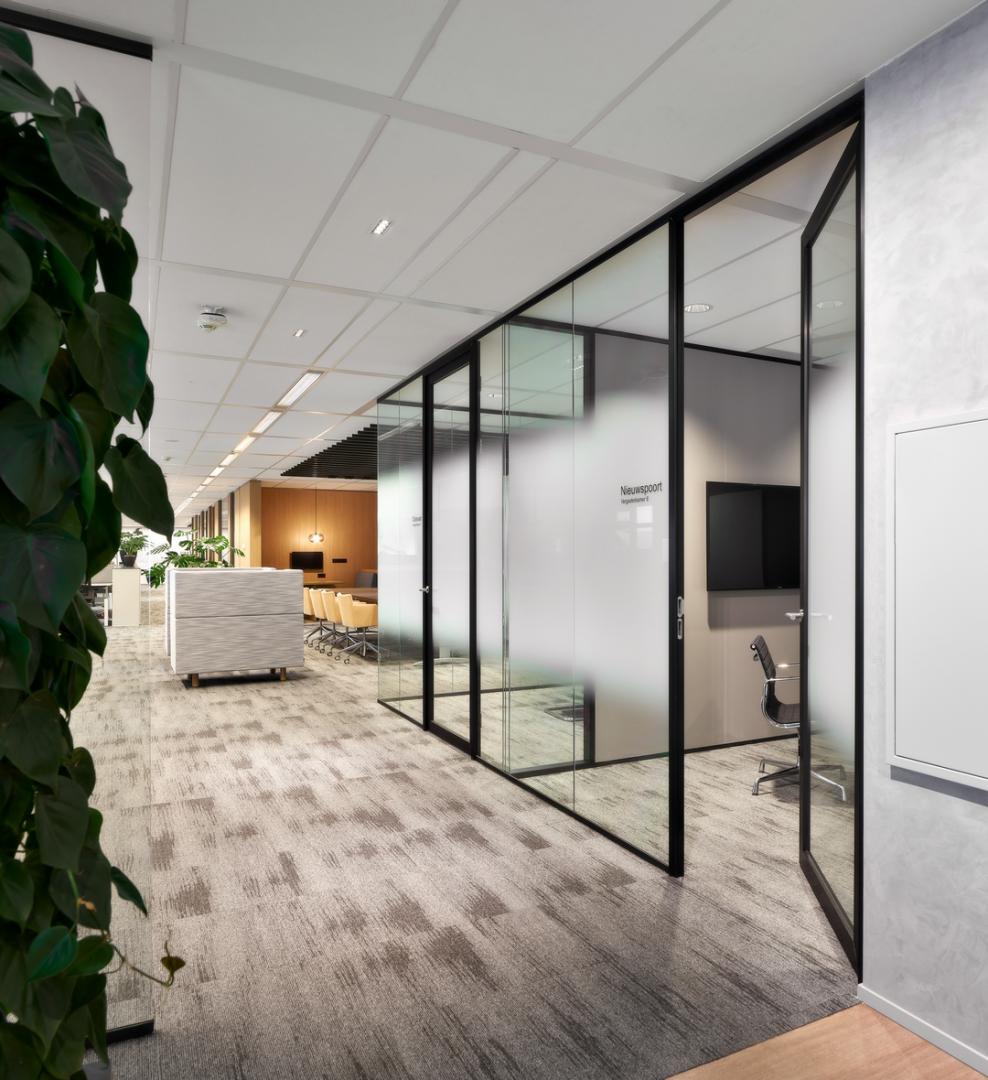 Description

Glass partitions to create separated offices. the glass wall are provided with aluminum framed doors at Deerns Babylon in the Hague Netherlands.  The corridor - office dividing glass wall is an iQ Single with a QbiQ KDEC aluminum framed door with 6.6.a.2 acoustic laminated glass.The office dividing partition is an iQ PRO high acoustic double wall with closed en full transparent glass panels.

The T-connection between the single glass wall and the double sheeted glass wall is full transparent. No profiles or stand are used, the glass panels are glued together for a even more transparent view.

The office dividing partition starts with a 560mm double glass panel followed with a closed part for privacy reasons. The closed panels are made of plasterboard on the inside and melamine sheets on the outside. The melamin panaels are placed to each other with a 0-joint, no vertical stand are needed. 

 

 
Project info
EXIF data

Exif Title

Deerns / New Babylon - Den Haag
Qbiq BV / september 2020

Max available height

1180