De Office Den Bosch - dodb 10.jpg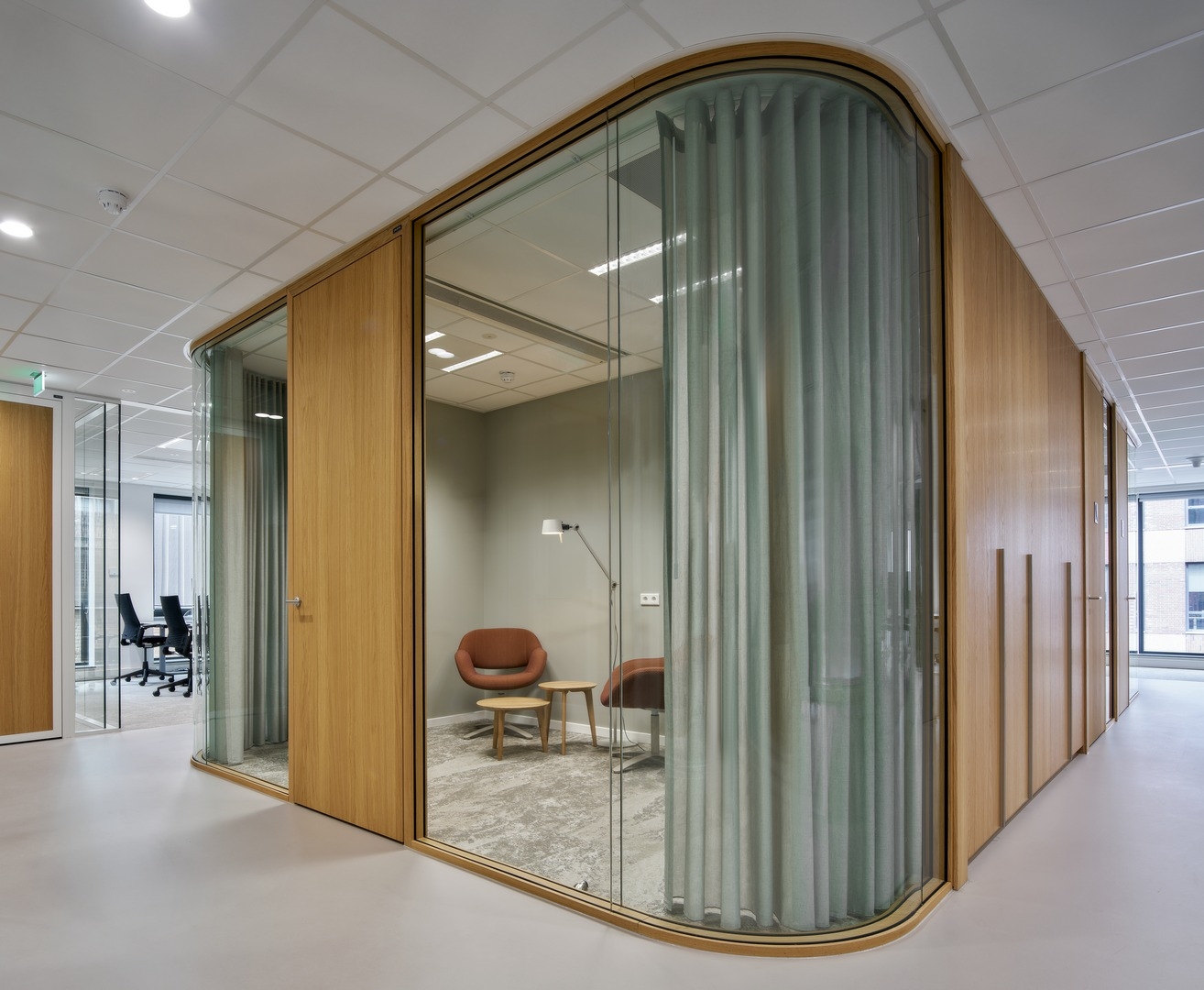 Description

iQ WOOD Structural double glazed wooden partition with aluminum core in 'De Office' in Den Bosch, the Netherlands.

iQ WOOD Structural is a glass wall system built up from a combination of  aluminium and wooden profiles. By working with aluminium (click) profiles  in the  inner core we retain the strength of a flexible partition wall. Thanks to the unique combination of materials,  it is possible to create a minimalist, wooden partition wall with maximum rigidity and a profile height of only  33 mm.

Glass
The iQ WOOD Structural is equipped with two times 66.2 laminated glass with a thickness of 12.76 mm. Optionally, 66.a2 glass can be applied with an acoustic foil for better sound insulation. The glass panels are connected with a fully transparent 0-joint.  This eliminates the need for vertical jambs and creates a beautiful glass wall with an open and natural character.

In this luxury office the corners of the cabins are are made of double curved glass.

Door frame and door
Solid Oak door frame 100 mm with a single stop and acoustic sealing rubber and 4 stainless steel hinges where the door leaf is integrated in the door frame (concealed), thickness 98 mm, on both sides 8 mm MDF with Oak Veneer, clear lacquered, with acoustic filling, (Rw 41 dB).

 

 
Project info
EXIF data

Exif Title

Rijkskantoor The Office - 's Hertogenbosch
Qbiq BV / April 2023