Coolmark Barendrecht - 07 54.jpg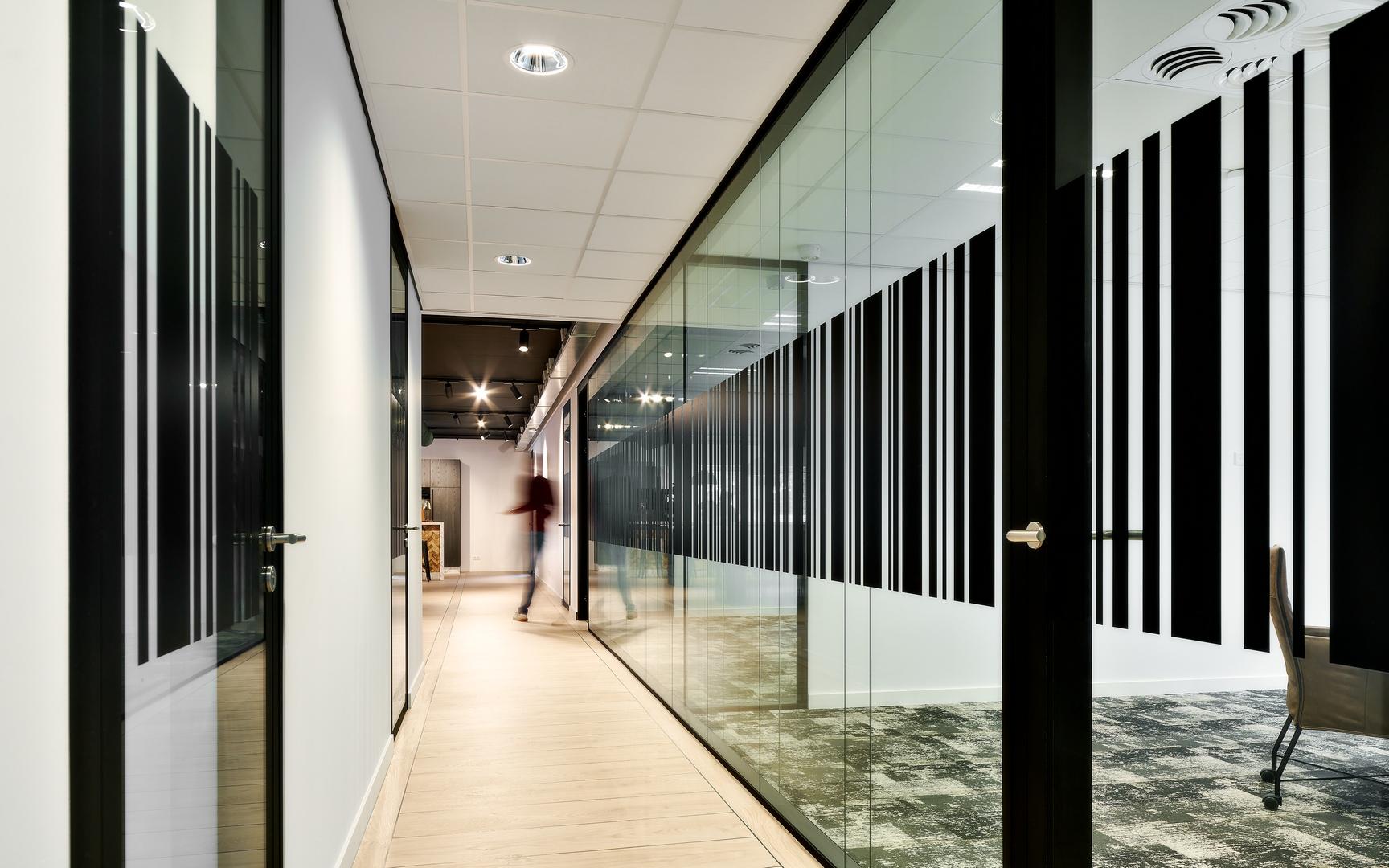 Description

100mm thick system wall with double glazing at Coolmark in Barendrecht, the Netherlands.

Right: Double glass partition wall QbiQ LIBERTY iQ Structural of 100mm thick and fitted with flush doors. The doors are of the QbiQ KDD90F type and have exactly the same thickness as the partition walls. The glass panels in the doors are in line with the glass panels in the walls. This creates a completely smooth glass wall with a calm and chic appearance. The glass part, the first 70cm of the office partition wall, is fitted with a QbiQ LIBERTY iQ Structural of 125mm thickness so that it fits neatly into the existing architectural wall.

Left; Three QbiQ aluminum frame doors KDD90F installed in an existing structural wall. the doors have high acoustic values ​​due to the double stop with double rubbers and double acoustic laminated glass.

All doors are placed in an aluminum frame DKR100D, also with double stop and double rubbers.

this configuration shows that it is possible to place the same doors in both structural and new system walls.

 

 

 
Project info
EXIF data

Exif Title

Coolmark - Barendrecht / Qbiq Wall Systems BV
September 2020

Exif comments

Glazen systeemwanden met dubbelgas voor hoge geluidisolatie

Max available height

1080