BDO The Hague - 112725.jpg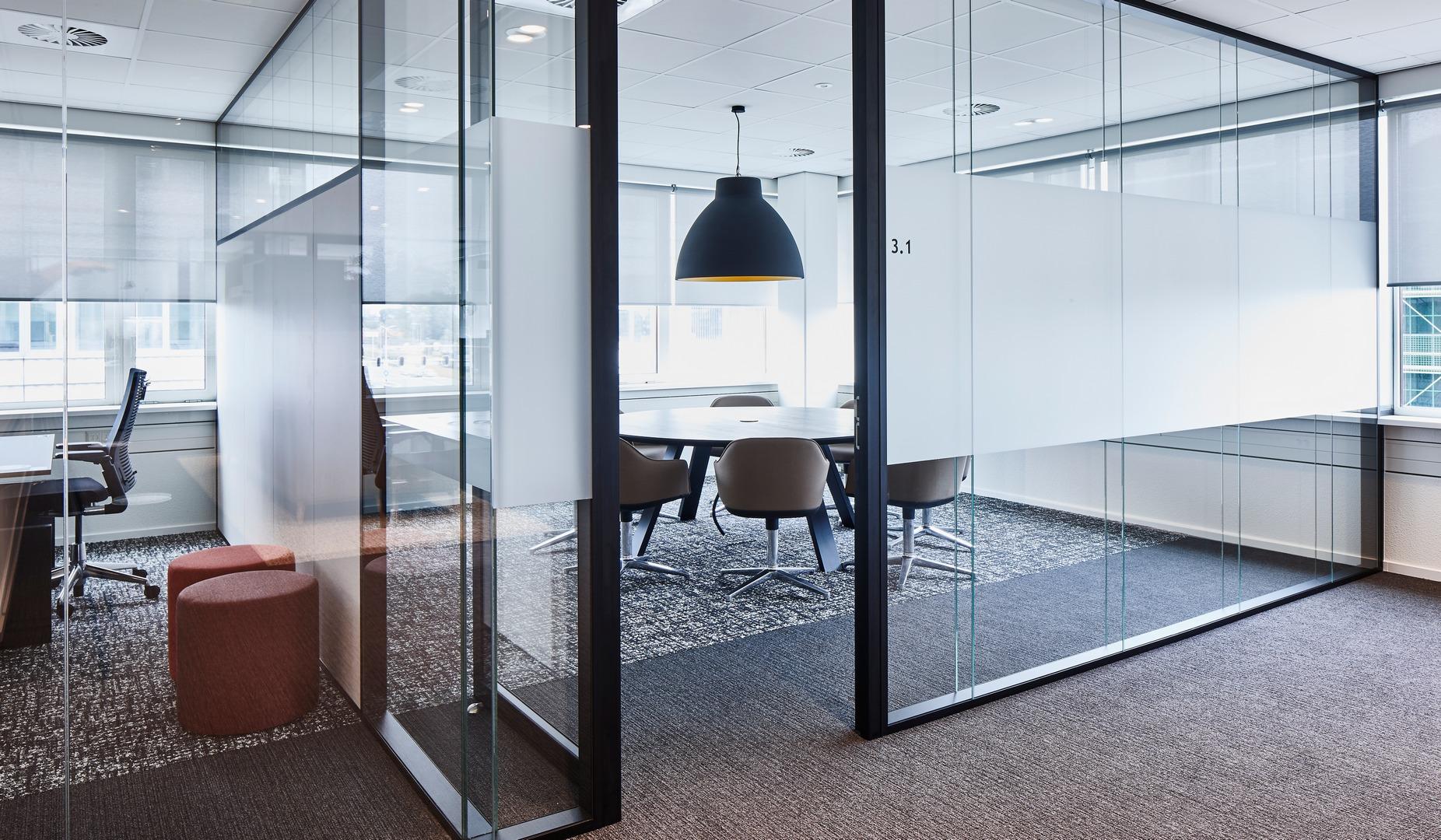 Photographer
Studio de Winter
Description

Double glass office partitions with high sound insulation at BDO in The Hague, the Netherlands.

The partition dividing the office and the corridor is made of double glass to insulate the sound optimal. The glass has a low iron level that makes the glass extra clear and less green. The 100mm thick partition is an QbiQ LIBERTY iQ Structural with acoustic laminated 6.6.a.2 glass.

The office dividing partition is partial glass and partial closed with steel panels. The glass part is the LIBERTY iQ Pro Glass and the closed part is the LIBERTY iQ Pro Steel.

The door frame and door are provided with double seals for better sound insulation. All aluminum profiles are coated in RAL9005 fine structure.

 
Project info
EXIF data

Exif Title

M+R BDO Den Haag

Exif comments

QbiQ LIBERTY iQ Structural systeemwanden met dubbel glas en hoge akoestische waarden.

Max available height

1080