Product Sample - route-66-bright-09.jpg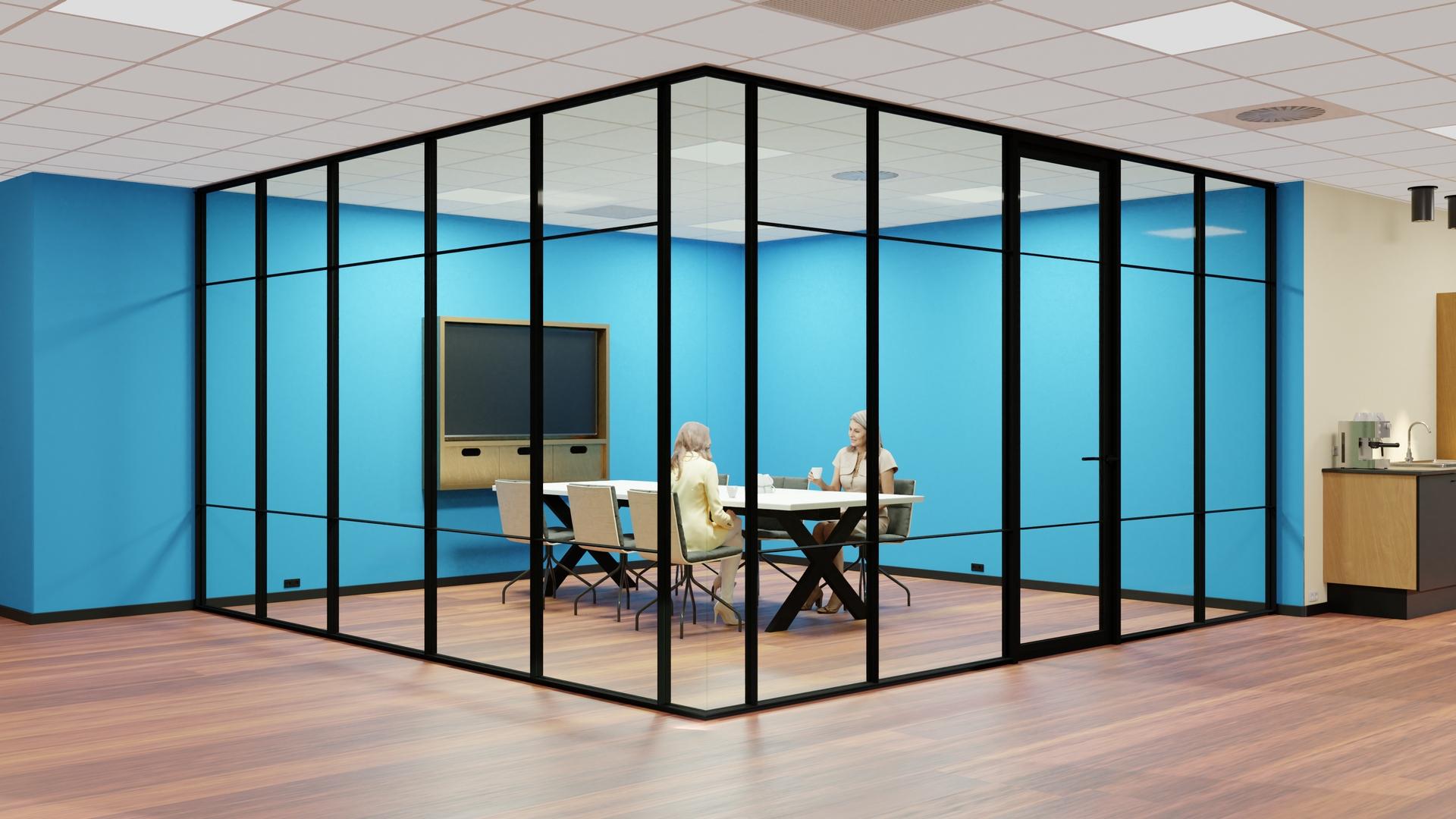 Description

A light framed glass partition with industrial look & feel from the first half of the past century,. This is the QbiQ LIBERTY Route 66 Bright. Made with aluminum profiles which are powder coated in the color black and provided with 6.6.a.2 acoustic laminated glass.

The door frame is a DK74, specially designed for this glass partition. The door is an QbiQ KDEC with acoustic laminated glass.

 
Project info